Meet Dr. Van Dyke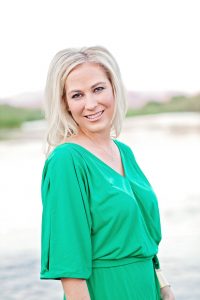 At an early age, Dr Brynn Van Dyke, developed her passion for dentistry. Her journey to giving the best quality of care to patients began in Northern Utah, where she became a dental assistant for five years. She attended Weber State University and graduated with her bachelors in Clinical laboratory Science. Dr Van Dyke chose to continue her studies to become a dentist at Midwestern University in Glendale, Arizona.
In May of 2013 she graduated with her Doctor of Dental Medicine degree. Dr Van Dyke is a first generation female in her family to obtain graduate studies.
Dr Van Dyke has a strong ethical and standard of care value and makes sure that her patients feel they are treated with care.
She is a proud member of the American Dental Association and Arizona Dental Association.
When Dr Van Dyke isn't busy attending to patients' needs, she enjoys spending time with her husband, Zak and children, Jetton and Radd. She is a gifted artist, loves Pinterest, traveling, and giving back to the community.